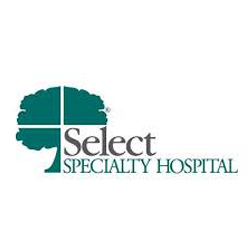 Select Specialty Hospital
Resource Nurse / Floating Registered Nurse ($15K Sign-On Bonus)
Saint Charles, MO
Paid personal time, Paid holidays, Paid vacation, 401K / Retirement plan, Disability Insurance, Vision Insurance, Dental Insurance, Life Insurance, Health Insurance
$15,000 Sign-On Bonus!
Resource RN – requires 1 year experience – float between the five St. Louis Select Hospitals – 2 Critical Illness (LTACH) hospitals and 3 SSM/Select Acute Rehab Hospitals – very competitive pay range depending upon years of experience.
Highly competitive RN hourly rates as well as shift and weekend differentials
Highly competitive bonus pay for extra shifts 
RN Weekend Option Program with benefits for both Day and Night Shift
Student Nurse Tech program with a 13 week new RN graduate orientation
Our incredible benefits package includes:
$15,000 Sign-On Bonus
Paid Time Off (PTO)
Extended Illness Days (EID)
Health, Dental, and Vision Insurance
$5,250 per year tuition reimbursement with no maximum cap
$1,000 per quarter tuition assistance
401(k) retirement plan with company match
Personal and Family Medical Leave
Prescription Coverage
Life Insurance
Short- and Long-Term Disability
Excellent orientation program
Network of over 40,000 employees with huge growth and relocation opportunities in multiple states.
After 6 months full-time employment eligible for RN to BSN or BSN to MSN programs paid by Select Specialty Hospital.
Hours applicable to obtain CCRN certification as well as meets critical care requirement for NP or CRNA graduate programs.
CCRN course free to Select RNs.
5njepakbrajo
135280809